Bunnycutlet Presents 7 Artists show opened with great success - Sad that it's over but it was a blast! Special thanks to Liz of Bunnycutlet and the folks at The Cotton Candy Maching for an amazing show. Here's just a couple full reveal images from the exhibit.  Wish you coulda been there!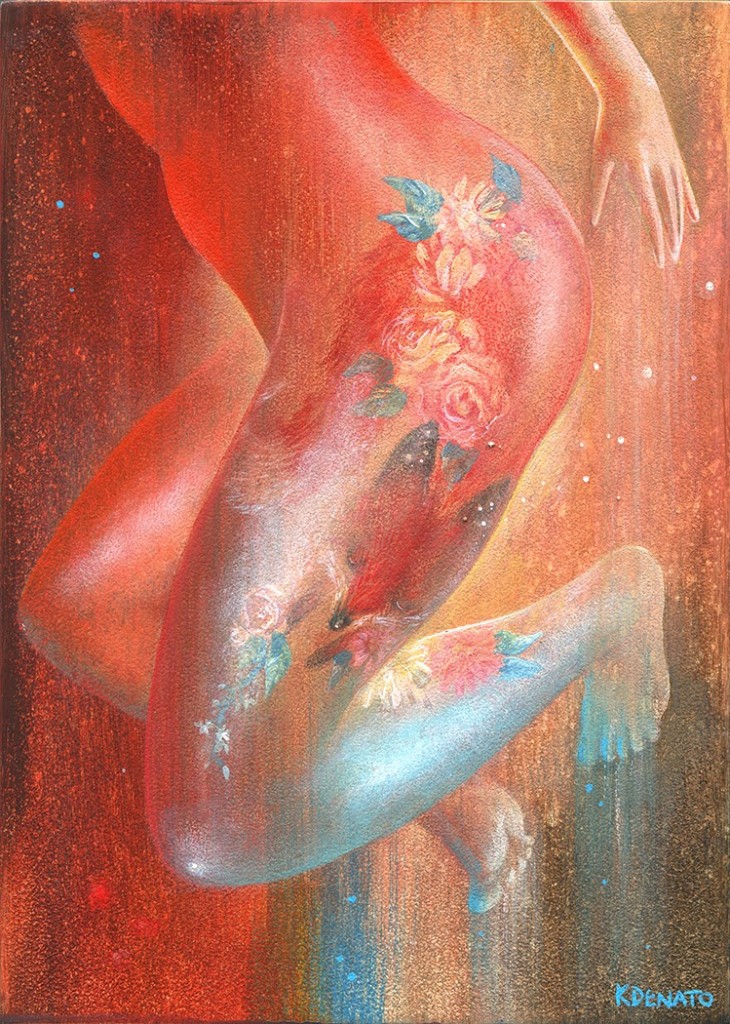 Out of the Red (6 x 8 ")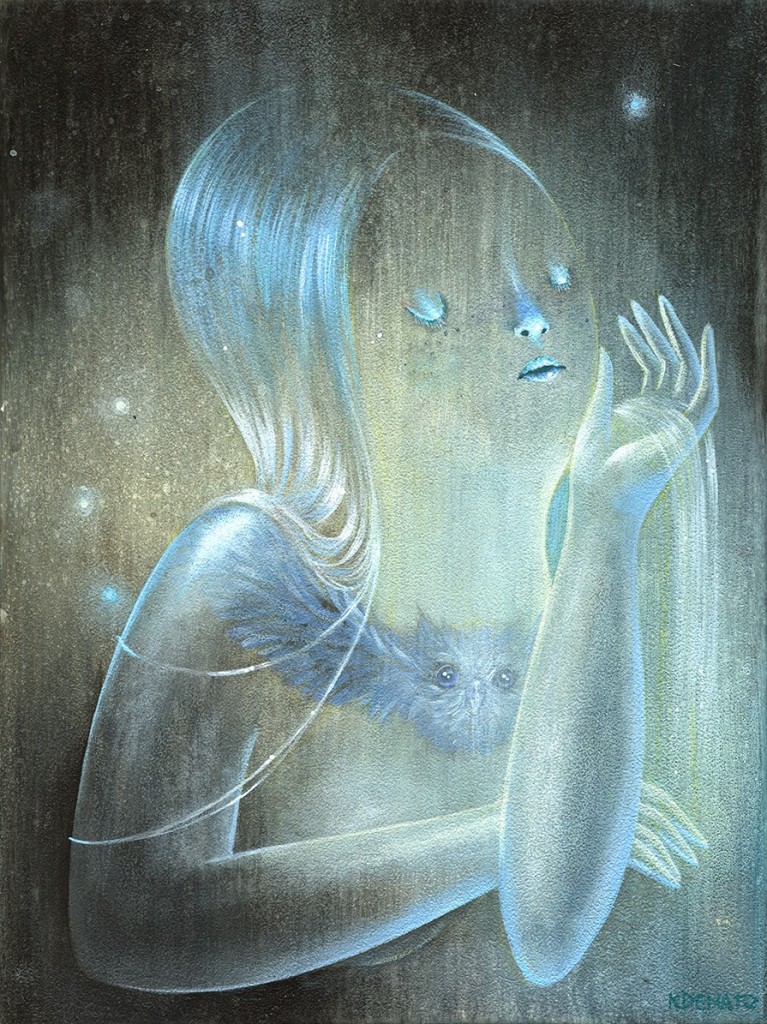 Hope is a Thing with Feathers (6 x 8")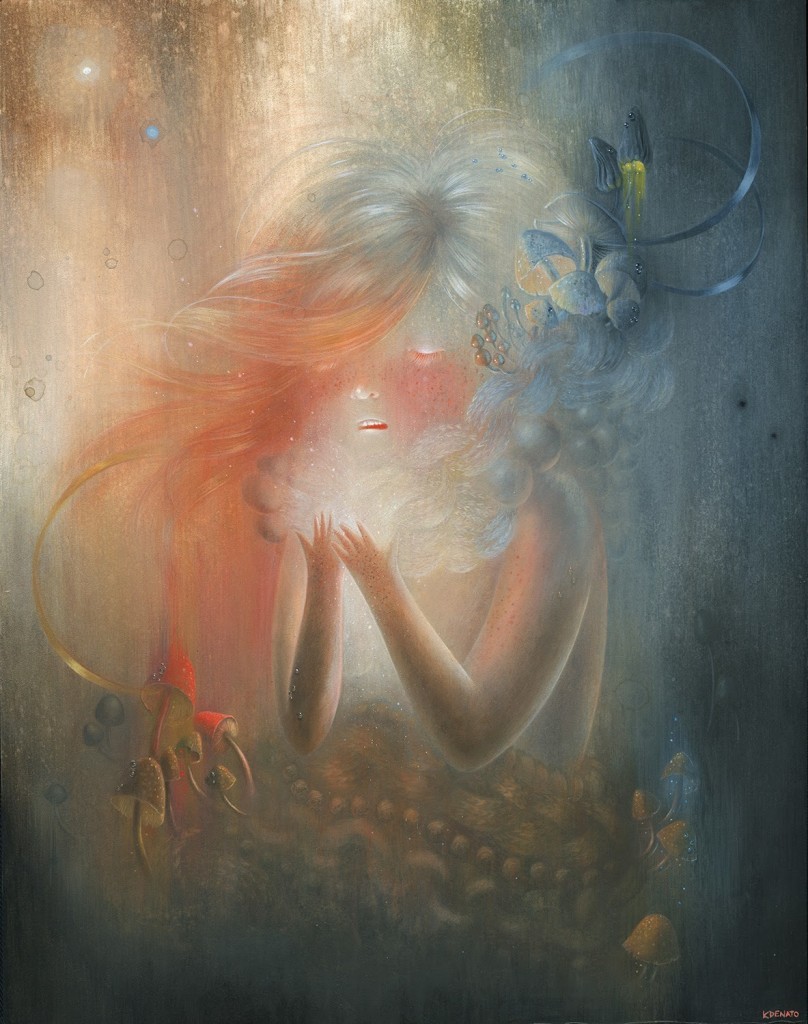 We Sit in the Mud and Reach for the Stars (16x20")
This below is a layout for the wall.  you can really see the color and light story that runs through all the pieces as a group. It's on of my favorite things about working like this and makes seeing the work in person a special, one-time only experience.
(original post 1/14/15)
Bunnycutlet
is back! Well, it never really left, this is the second show since the closing of the physical space on Roebling and it's definitely one to get excited about - showcasing 7 outstanding artists at the awesome and gracious
Cotton Candy Machine gallery
space. I'm a big fan of all the artists involved and  and honored to be a part of it.  Hope to see some of your faces there... Since I can't do full reveals until after the opening on FRIDAY - for a little pre-show treat I'm going to share some of my research, inspiration, sketches, and general making-of for this exhibit. You know, for all two of you who care about that sort of thing :) First, colors!
Here's the sketches laid out over some of the reference for color blocking. As you can see both color and layout have changed quite a bit since my first stab at it.
Next - textures!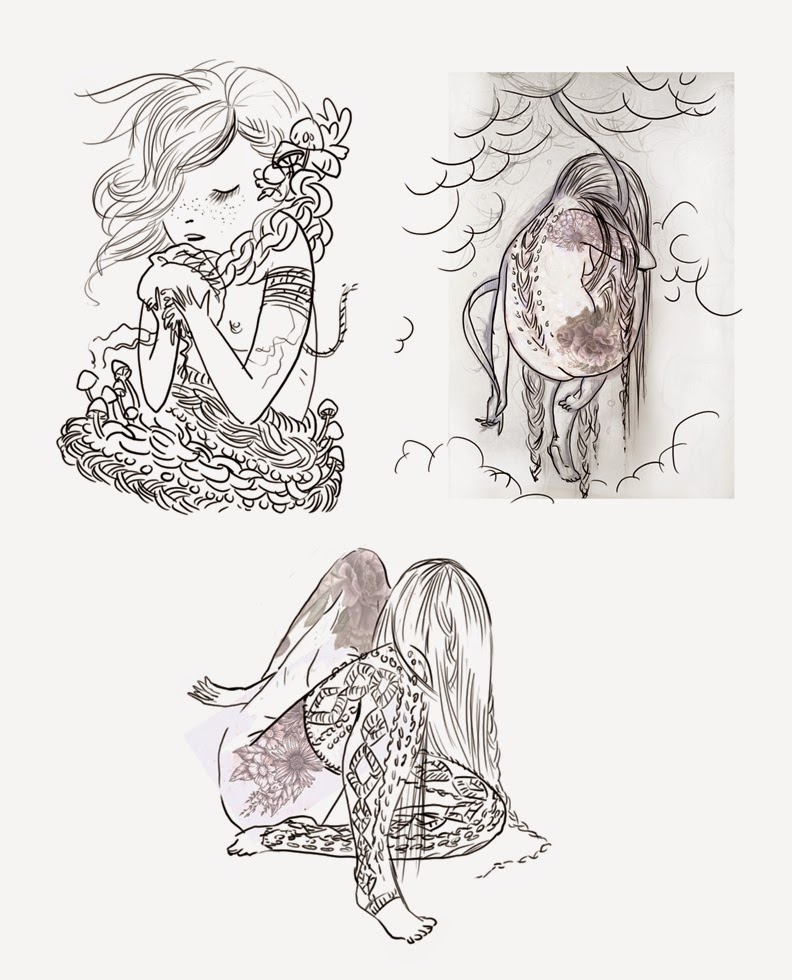 The refined sketches before being transferred to their panels
For the small, 3 painting set I was inspired by the owl you see there in the reference below.  His eyes look like windows into the cosmos O_O It was love at first sight. Ironic because apparently he is blind. I was taken with the idea of the blind predator and moved forward with that, incorporating a fox, a snake, and an owl. I chose the fox image below as reference because I felt the snow on the black of the ears looked like stars.
If you made it this far, you get to see all the animal paintings NOW! Yay, you!
Now, REJECTED! These poor little sketches never made it past the doodle stage.  I still see potential in them though and who knows, maybe they'll turn up sometime down the road.... Oh yes, and that one little painting that just didn't quite fit in with the grouping so, it gets nixed!
That's all for now, I'll update this post after the opening!